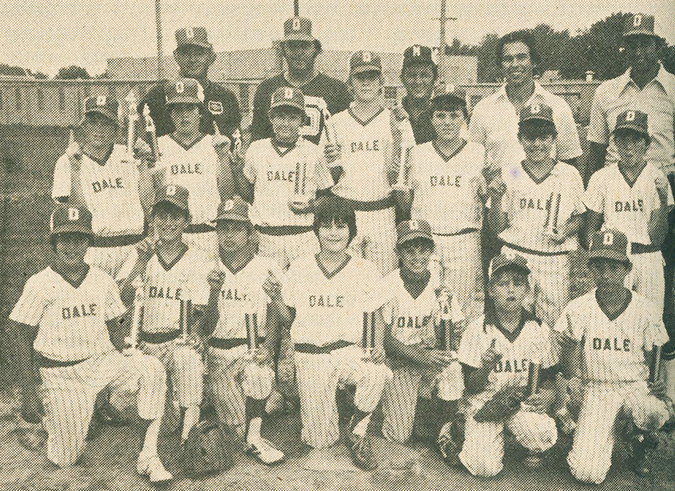 Dale Little League All-Stars took the championship trophy at Newburgh on Aug. 6 to capture that invitational tourney; but could not withstand the attack put up by Chrisney in the Lincolnland Little League tourney at Dale. They did hammer out wins in six of seven ball games in seven days!

At Newburgh, Dale All-Stars knocked out the hosts behind the clubbing of Pat Crews with a pair of hits, Philip Wahl, Jeff Schaefer and Pat Dicus with singles to nail down a 6-3 victory. They then went ups against Evansville Highland and bombarded them with a pair of home runs by Jeff Schaefer, singles by Mike and Pat Crews and Pat put in a good day's work by twirling a one-hitter to show the way to a 3-2 win.

In the championship game on Saturday, the big bats of Dale sang out again! Pat Crews slammed out a home run and a double, Brad Fella and Paul Harper each with a pair of singles, Pat Dicus and Jeff Schaefer each with a double, Ronnie Steinhart with a single and Evansville Eastside fell to the champions 8-0.

Dale hosted the Lincolnland Little League tourney while the tourney was going on at Newburgh and came very near clinching that title also, if chrisney had not stepped in their way!

Dale worked their way to the title bout by defeating Mariah Hill and Lynnville, while Chrisney ran over Christmas Lake Village in. A bye bracket to face Dale in the championship game. Dale's success chain was snapped by Chrisney as they thumped the hosts 8-2 to capture the championship crown.