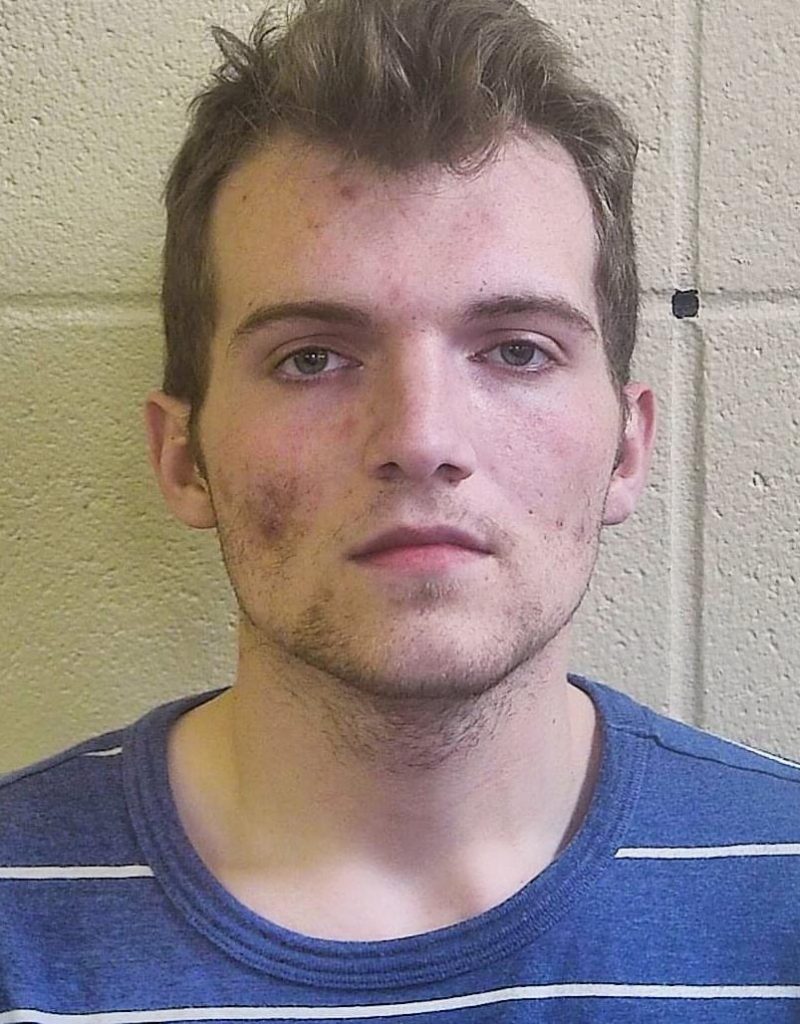 A 19-year-old Jasper man was arrested for operating while intoxicated and multiple drug charges on the night of Saturday, November 28.
According to the Dubois County Sheriff's Office, a female called 911 that night and reported she was being purposely followed and that she was concerned for her safety. Deputy Gogel and K9 Chase located the suspect's vehicle in Jasper, near the intersection of SR 56 and US 231 (at the "Y").
The driver of the vehicle was identified as Kaden Steinhart, whom officers believed to be under the influence of drugs. An investigation and search of Steinhart's vehicle produced a loaded Glock 9MM handgun, 18 tablets of suspected MDMA (ecstasy), 54 morphine sulphate pills, nine acetaminophen/oxycodone pills, 20 alprazolam (xanax) pills, THC wax, 291 grams of marijuana, paraphernalia, a digital scale, $988 in currency, and drug paraphernalia.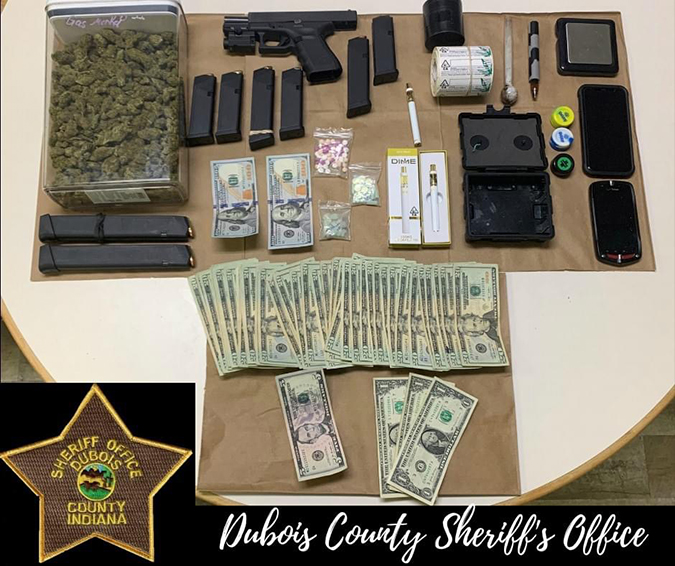 Steinhart was arrested and charged with Dealing in a Schedule II Controlled Substance (level 2 felony); Dealing in a Schedule I Controlled Substance (level 3 felony); Dealing in a Schedule IV Controlled Substance (level 5 felony); Dealing in Marijuana and Possession of a Controlled Substance (both level 6 felonies); Operating a Vehicle While Intoxicated (class A misdemeanor); Possession of Marijuana (class B misdemeanor); and Possession of Paraphernalia (class C misdemeanor). Some of the charges were enhanced because Steinhart was allegedly in the possession of a loaded handgun.
Deputy Gogel was assisted by the Jasper City Police Department during the investigation.