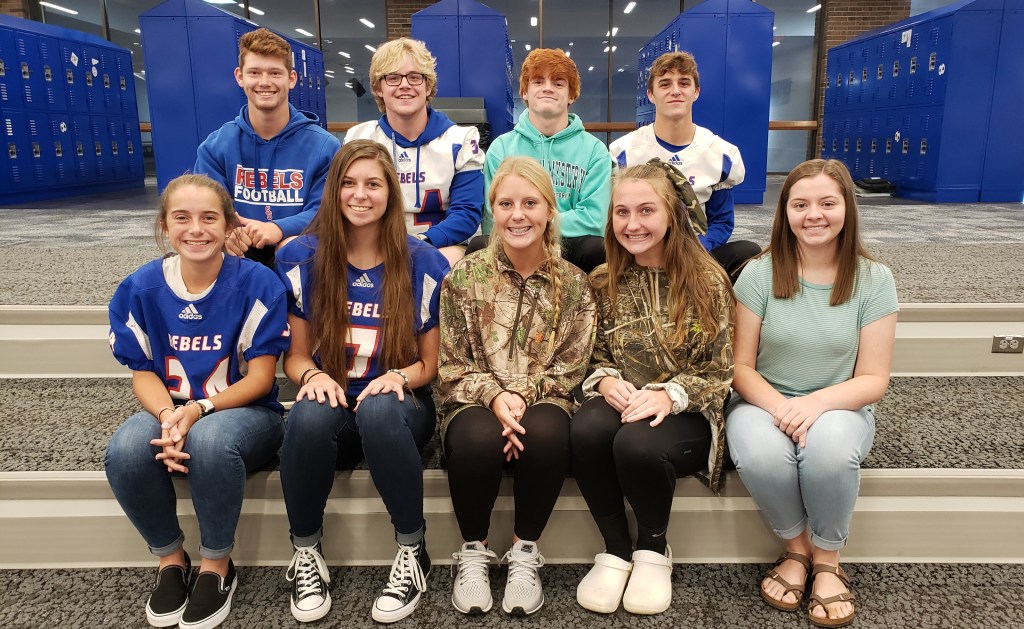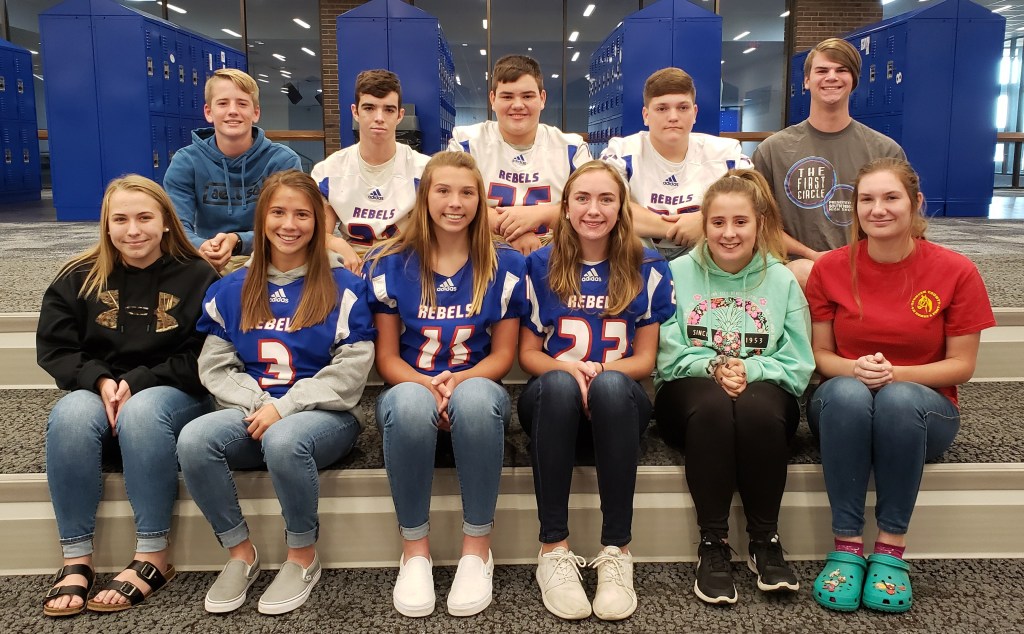 South Spencer High School will hold Homecoming festivities this Friday, October 11. The ceremony will begin at 6:45 p.m., prior to the football game against Boonville High School.
Top Picture: Front row, from left, are senior representatives: Brooklynn Attebury, Alix Stoermer, Brooklynn Hadley, Natalie Vaughan, Shelby Hinson. Back row: Wil Madison, Will Stewart, Nolan Durnil, Devon Hughes. Not Pictured: Logan Esarey.
Bottom Picture: Underclassmen on the Court are, front row: Breanna Jones, Briley Burns, Karlee Frobeter, Jacy Jarboe, Havyn Midkiff, Emma Carney. Back row: Nathan Hurt, Kyle Batson, Jed Ambs, Matthew Holbrook, Braxton Gee. Not Pictured: Collin Lester.