A man and woman were arrested after a traffic stop last Tuesday, September 1. 
According to the Spencer County Sheriff's Office, Deputy Trevor Vaal was on patrol in northern Spencer County at approximately 1:30 a.m. on Tuesday, when he observed a vehicle traveling at a high rate of speed. Deputy Vaal conducted a traffic stop on US 231 near SR 62 and noticed the odor of marijuana emitting from inside the vehicle. During his investigation, Deputy Vaal discovered that the driver, identified as 43-year-old Charles E. Alston of Owensboro, KY, had an active warrant for a parole violation through the state of Kentucky.
Spencer County Sheriff's Deputy Austin Hagan and Indiana State Police Trooper Kaitlyn Greene arrived on the scene to assist Deputy Vaal. A search of the vehicle was conducted, during which officers seized approximately 8.5 grams of methamphetamine, just under $8,000 in currency, marijuana and other items.
Alston and his passenger, 40-year-old Tabitha M. Williams, were arrested and transported to the Spencer County Sheriff's Office on charges of Possession of Methamphetamine (level 5 felony), Possession of Marijuana (class B misdemeanor), Maintaining a Common Nuisance (level 6 felony), and Possession of a controlled Substance (class A misdemeanor). Alston was additionally charged with speeding as well as for the active Kentucky warrant.
Charles E. Alston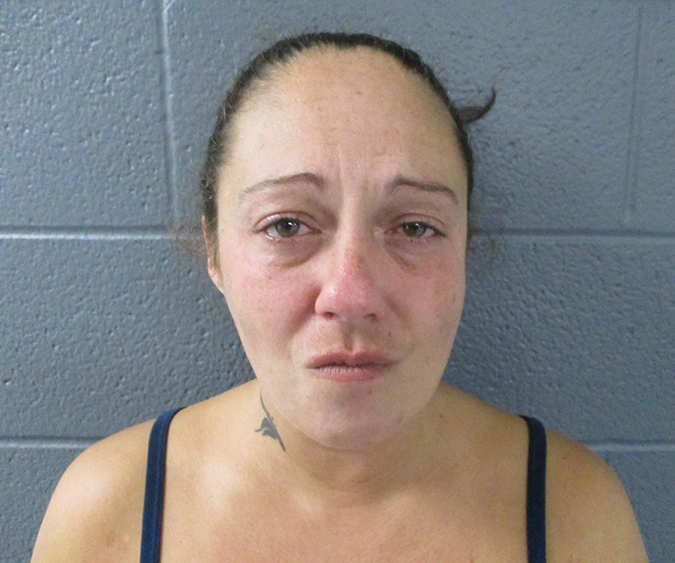 Tabitha M. Williams