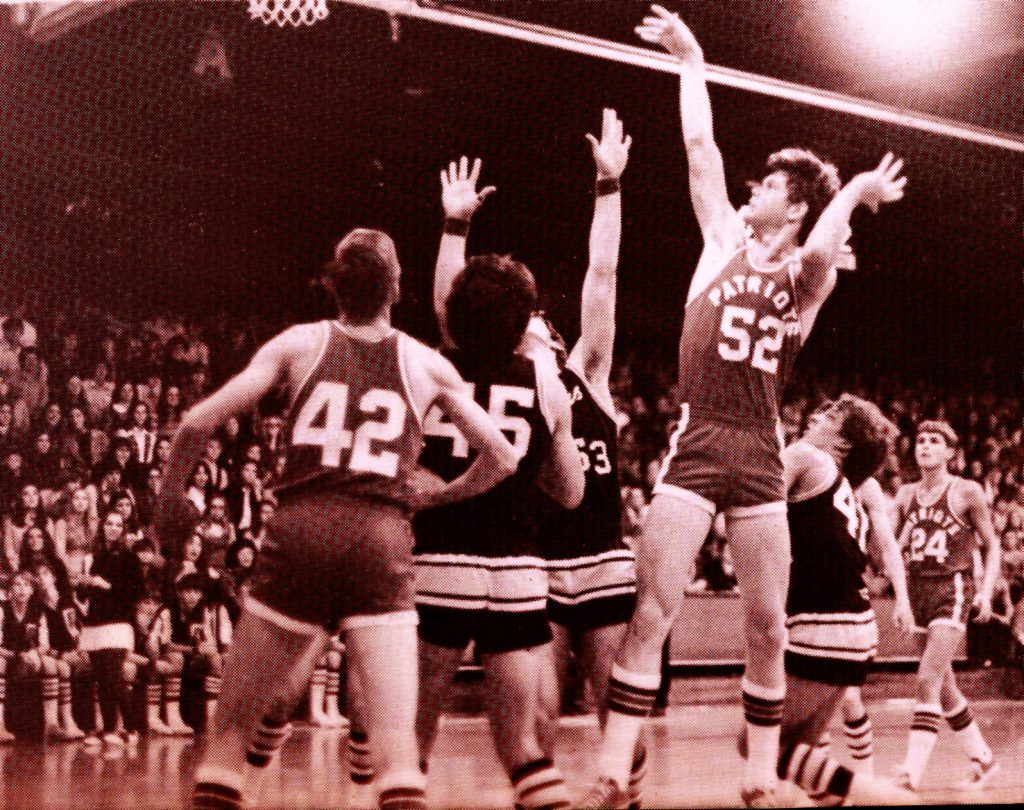 Heritage Hills Patriots suffered a 66-49 defeat at the hands of the Forest Park Rangers at Dale, Friday night, losing the contest on tough defensive action from the Rangers.
Darrel Green was causing the most damage to Forest Park in the first half, dumping in 12 of their 22 points, but a defensive switch by coach Bingaman at intermission, shifted tough Mike Whalen to guard Green and he managed just one more field goal in the second half.
Forest Park led through most of the game, but the Pats caught fire momentarily in the third quarter and slipped ahead 33-32, enjoyed it for not quite a half-minute before Clarence Brames connected with a 3-point play to send the Rangers ahead to stay.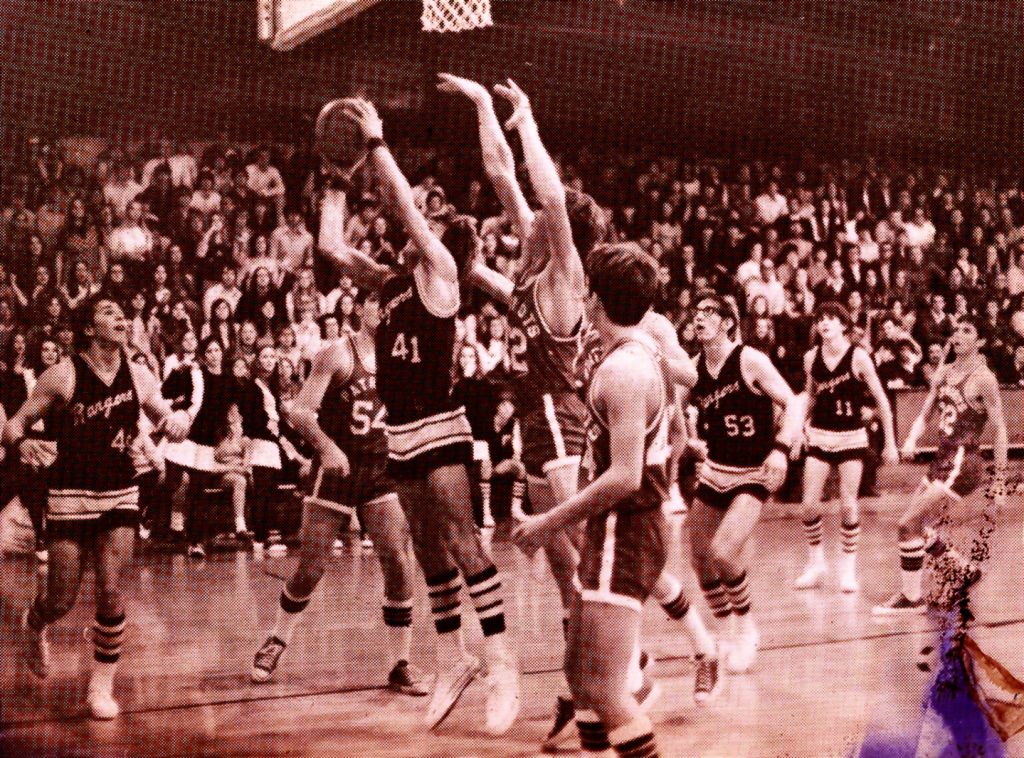 In the fourth quarter, the Rangers demonstrated their scoring power and defensive strength, hitting 9 of 17 from the field and 6 of 8 at the stripe while they held Burk's Patriots of Heritage Hills to only four of 23 from the field and 3 of 4 at the stripe.
Offensively, neither team performed very well. The Rangers hit 23 of 60 from the field and committed 21 floor errors, but at the stripe they were real sizzlers, canning 20 of 23. Heritage Hills hit only 22 of 60 from the field and committed 17 floor errors. At the stripe they were hitting good, but not very often on 5 of 7.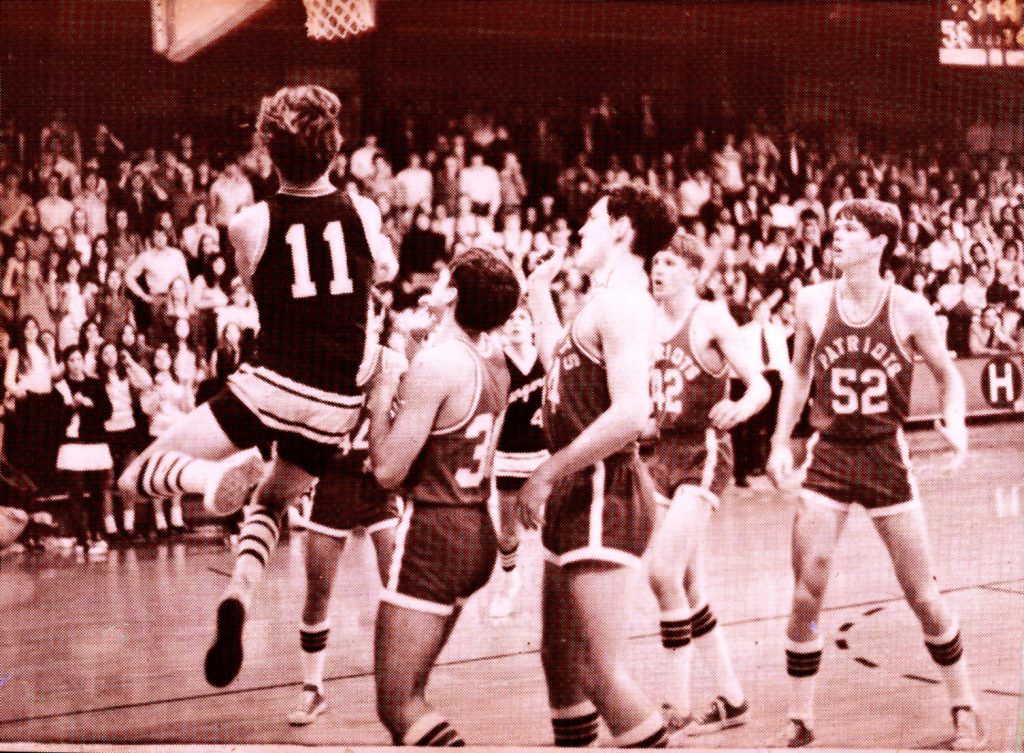 Saturday night, Heritage Hills Patriots picked their first win in three starts at the expense of the Wood Memorial Trojans 62-48. Both teams employed the press rather extensively throughout the game, but only one player, Tim Sigler was sidelined on personal fouls, after dumping in 15 points for the evening on the offensive side of the ledger.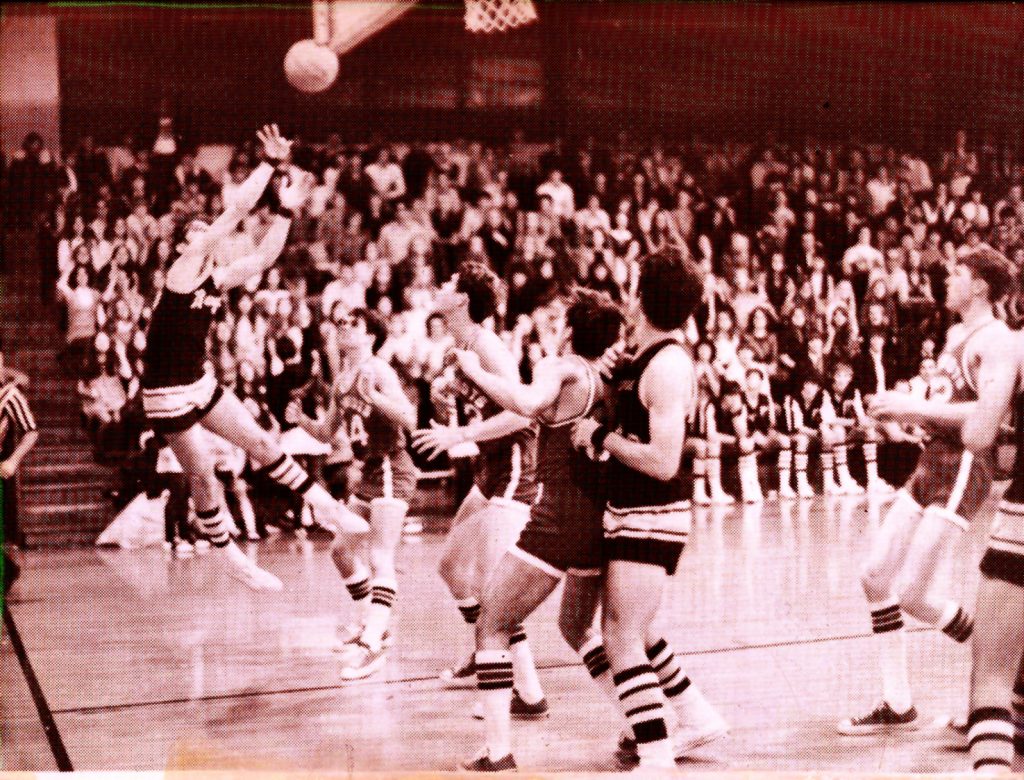 Trailing 11-9 at the first stop, Heritage Hills went ahead 29-24 at intermission, widened the lead to 10 points 47-37 at the third stop and then raced on home with a 62-38 victory! The Trojans had previously defeated Boonville 60-49 and Princeton 49-39.
Both teams shot a respectable 48% from the field. Heritage Hills canned 25 of 52 while Wood Memorial hit on 19 of 40. This was a PAC opener for both teams.