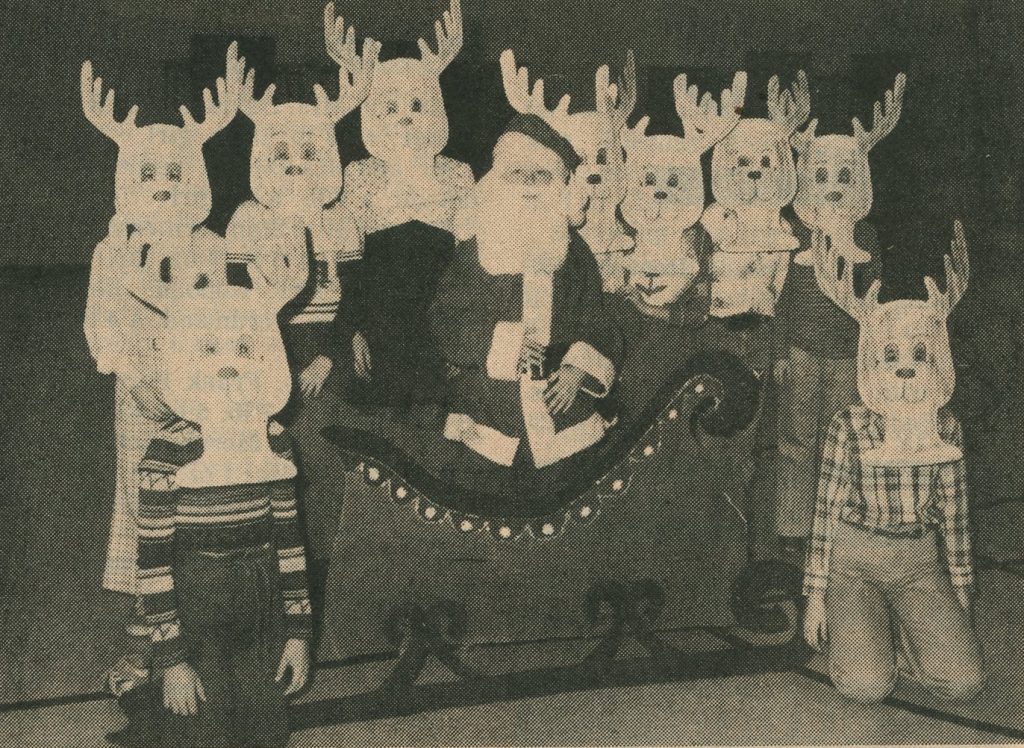 About 465 students of David Turnham Elementary School in Dale participated in the annual Christmas program Tuesday afternoon.
Ciby Shaw directed the program which included musical arrangements fro the sixth grade band.
Staged on the gym floor, the program involved all students as "elves" with each class wearing a different color elve paper hat.
Rhythm sticks were used in some musical numbers to give the sound of reindeer hoofs, as Santa overcame a threatened "strike" by his elves.
Wednesday morning was movie time at the school and the afternoon was spent in a Christmas party with gift exchange.