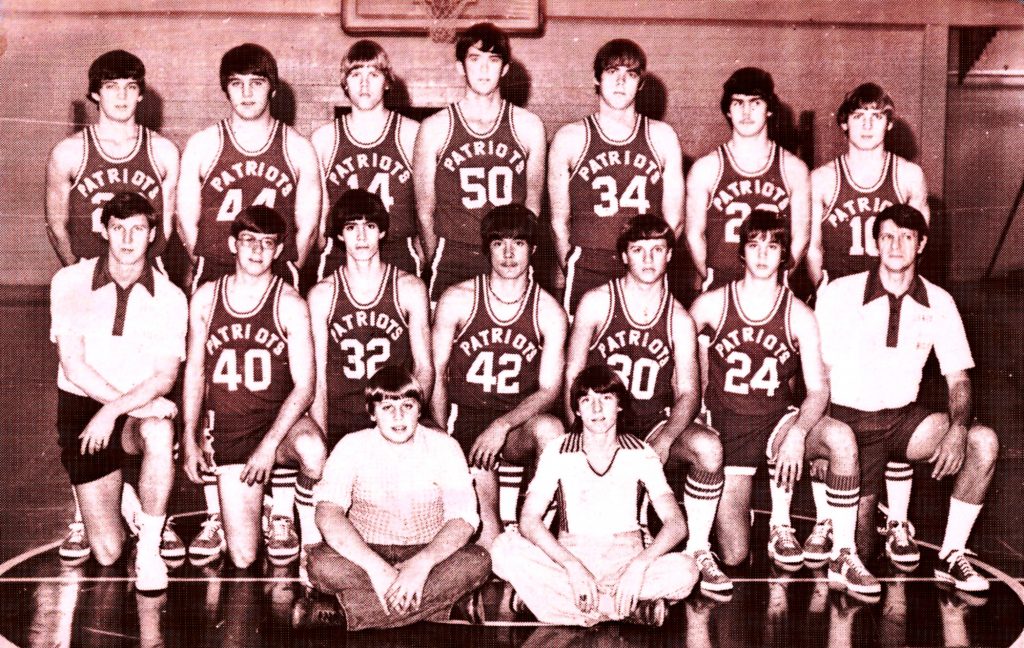 By: Toni Cooper
Heritage Hills basketball team will give its fans a peek at their skill when they hold an interasquad game on Friday night.
Coach Burke Scott will field six returning seniors and five juniors. The Patrtiors will try to improve on a 15-6 record and hold on to the PAC title.
Returning senior guards Ronnie Pund and Terry Hufnagel, forwards Brett Ayer, Roger Graman and Dan Schum, plus center Jeff Wilmes, add some experience and talent to the squad. Juniors Marc Schum, Terry Price, KennyNeighbors, Jeff Feldpausch and Tom Berg all have moved up to varsity from a JV team that went 18-2 last year.
It promises to be an exciting season with the first game Nov. 26 against Forest Park and on Nov. 27 against PAC foe Wood Memorial. The only schedule change is that Hancock (Ky.) County has been dropped and Crawford County, a consolidation of Milltown, Leavenworth, Morengo, and English, has been added in its place.