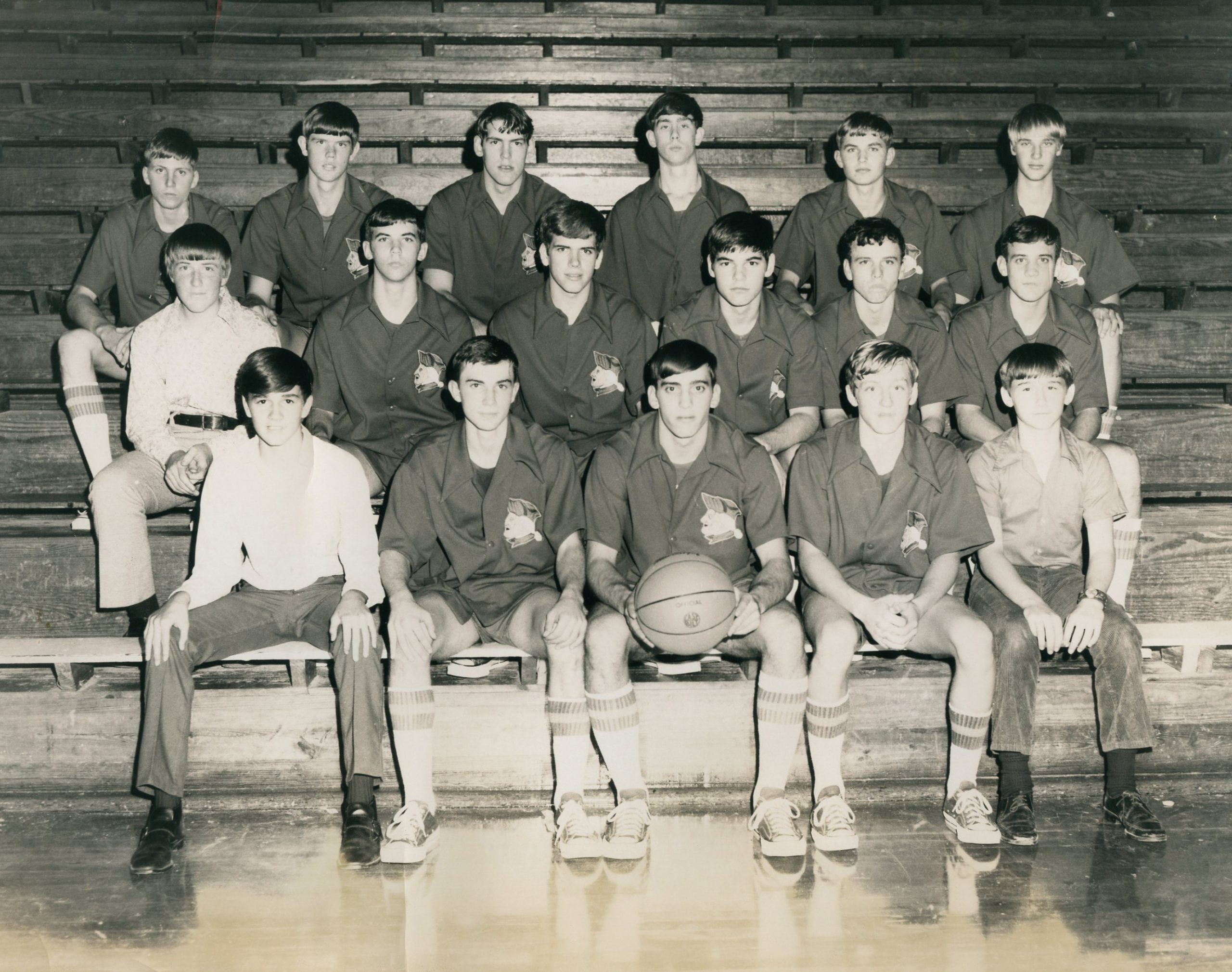 Bernie Burk's Patriots of newly-consolidated Heritage Hills, a combination of Chrisney and Dale, will step out in their red, white and blue, Friday night when they invade Castle. This should be an exceptional season, taking the best of both teams and combining them into a fearsome quintette.
Eight seniors will be dressed out, including 6-7 senior Larry Wilmes, 6-4 Roger Southwood, 6-4 Lyle Schaus, 6-4 Mike Schum, 6-2 Chigger Hile, 6-1 Ken Guth, 6-1 Kirk Hudson and 5-6 Mike Meunier. Six juniors round out the Patriot line-up: Darrel Green 6-3, Tim Sigler 6-2, Dave Detzer and Gary Canen at 6 ft. Gary Graman and Steve Sisley at 5-6 each.
Last season, Chrisney's Gary Cannon was a twin-figure lad most of the way and Lyle Schaus was a steady point-getter for the Wildcats. Dale's Ken Guth, Roger Southwood and Chigger Hile were usually in double figures when the dust cleared last season. Larry Wilmes and Roger Southwood at 205 each will give plenty of muscle under the bucket.
All home games of the patriots will be played at Dale until the new goalhouse at Lincoln City is finished, which will probably be the second half of the season, if at all this school year.
Game times will be 6 and 7:30 p.m. CST. Some tickets are available at Heritage Hills High School. Student Admission is $0.75, adults $1. At the door admission will be $1.25.