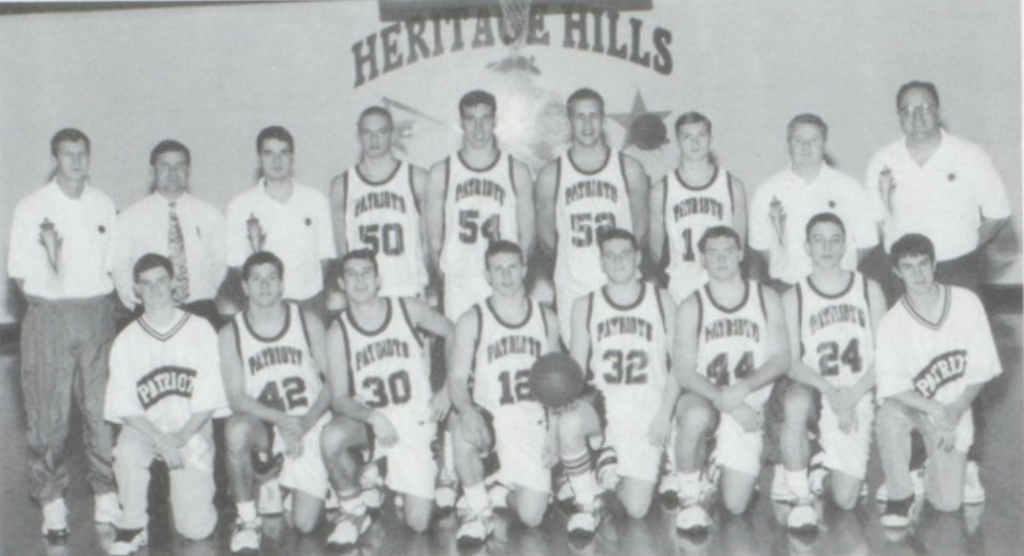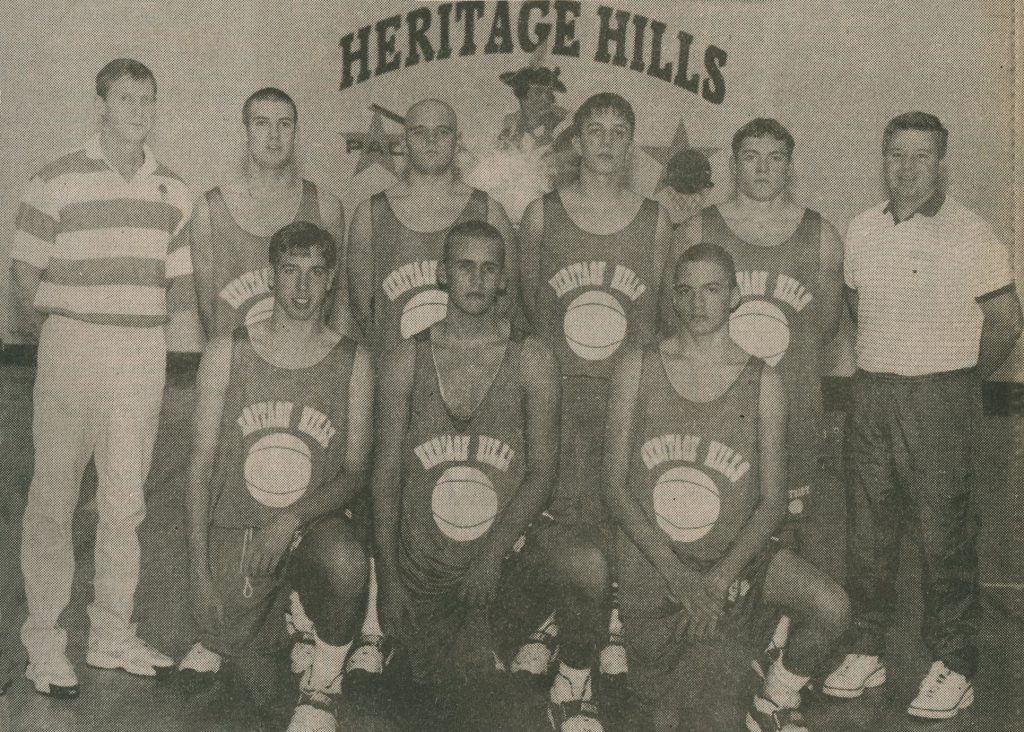 By Brian Bohne
Two years ago, Heritage Hills battled injuries early in the season, before eventually winning nine of their final 10 games.
A groupe of kids on the 96-97 squad contributed to some of those late-season wins. And Heritage Hills coach Steve Merkel hopes they can contribute many more this season.
The Pats return four seniors and five lettermen from a Pocket Athletic conference championship team, giving Merkel a positive outlook on the upcoming season.
"I think coming in, we have a good mix of players," complemented Merkel. "We have a couple of good inside kids with some size and some good perimeter players with some quickness. I think it can be a well rounded team. It's just hard to tell right now because we haven't been able to get everyone together in practice (because of the football playoffs). When we get our full squad together, I'll have a better idea on how good we can be."
If everything comes together, the Pats could be very good. Merkel's only concerns are outside shooting and lack of size at some sports. "I don't see us being a great shooting team early on, but that could change," said the Patriot mentor. "We have good size under the basket, but we don't have much in other places. That could present a problem against some teams."
The Pats may have a few matchup problems against Southridge in the Holiday Tourney this Friday. A late pre-season injury of 6'6" frontline Kris Hirt and the absence of four players who just finished football will leave Merkel with only a handful of varsity performers. "It's going to be tough. Southridge is a good team. They have a good mix of players. They have some quickness and some good shooters," commented Merkel. "Derek Prior is a very good basketball player. He is one of the best guards in Southern Indiana. Matt Wagner is also a good kid. They will give us some matchup problems."
Merkel believes doing a good job against the Raiders' perimeter players will be one key if the Pats are to be successful. "We have to be able to defend them on the perimeter. We can't let them have wide open three pointers and we have to stop them from driving all the way to the basket." Merkel continued, "I think we have to get good movement on the offense. When they play their matchup zone, we just have to find the open areas."
Merkel mentioned Southridge as one of the top teams on their schedule. "I certainly think Southridge has the kids to be a very good team. I also believe Pike Central and North Posey will be strong in the conference. Pike has Adam Seitz. There are division schools looking at him. They also have some people to go with him. Posey has some size and quite a bit of experience," said Merkel. "Boonville has some good young kids back and Perry Central has (Matt) Carter. He also has a good nucleus with him."
Despite the strong competition, Merkel has set some high expectations for his team. "As a whole we haven't really sat down and discussed it yet, but in the back of my mind I would like to see us defend the conference championship and try to win every game possible. If we can't go undefeated, then I'd like to win 19 or 18 games. Whatever we can do." Merkel concluded, "Our ultimate goal is to win the sectional. We haven't done it for a while and since this is the last single class tournament, it would be a good time to win another one. I think if everything comes around, we can have a real good year. We'll just wait and see what happened."