by Kathy Tretter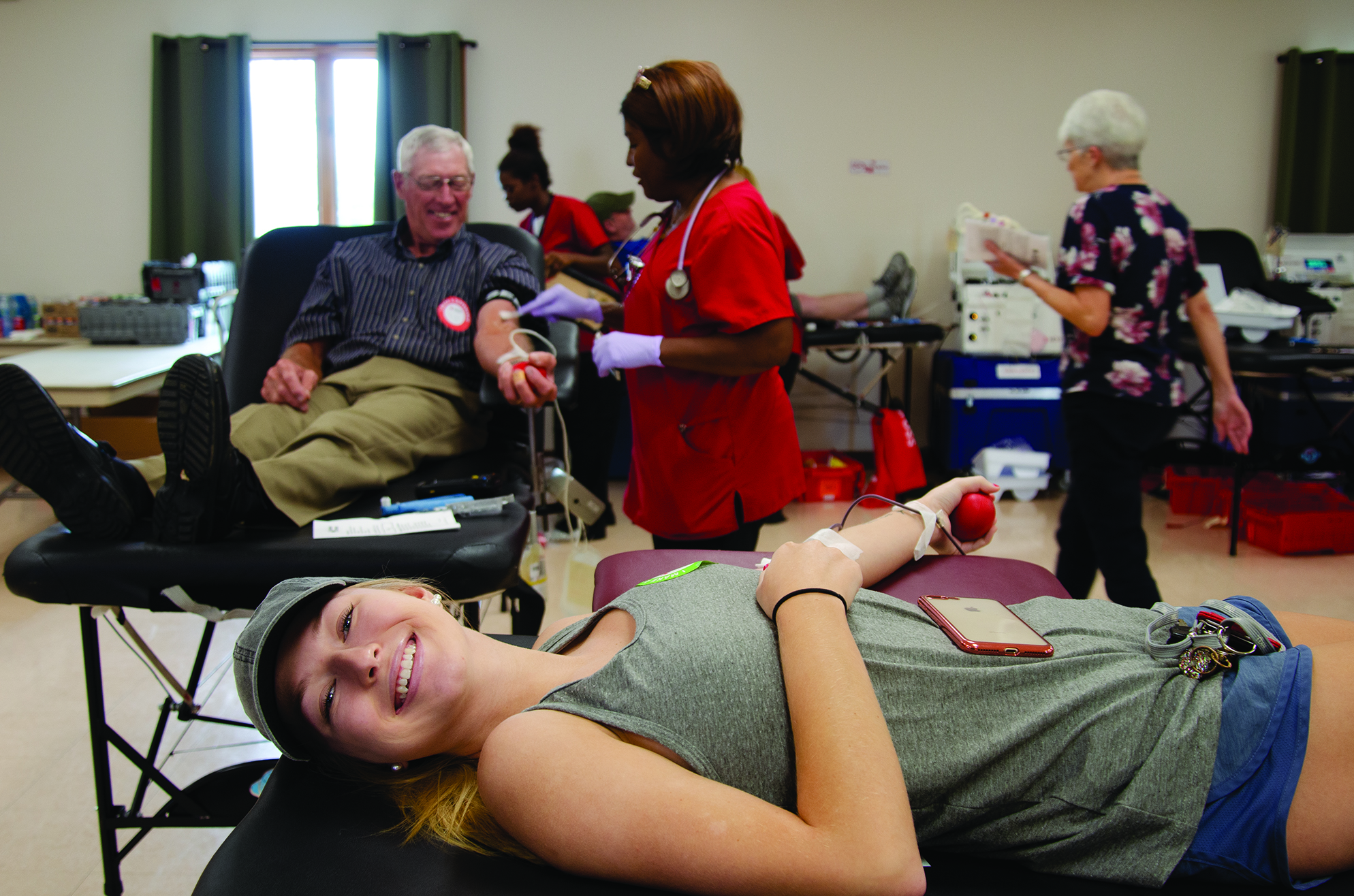 "We are now in emergency need, this really is a dire situation."
So said Eric Hardin, of Rockport, the Red Cross representative for Spencer and neighboring counties.
The blood supply is at historically low levels. "Patients are literally waiting on surgeries because the blood supply is so low," he added.
Which was why Hardin is so grateful to Marilyn and Jim Woebkenberg and the members of St. Francis of Assisi Parish, comprised of Mary Help of Christians in Mariah Hill, St. Joseph's in Dale and St. Nicholas in Santa Claus.
Together the three churches host six blood drives every year — two at each location. The most recent drive was held on Sunday, July 21 at Mary, Help of Christians with 120 volunteers signed up to donate and of that number the Red Cross was able to secure 109 units of blood.
"This is a very, very large blood drive," Hardin noted. "Marilyn does a fantastic job."
For nine years, Marilyn Woebkenberg has been responsible for the excellent turn-out at these blood drives, contacting previous donors and signing up individuals to participate. During Sunday's drive, several were first-time donors.
Hardin attributes the crisis to holiday travel and summer activities. "Every summer is a challenge," he explained, although this year seems to be even worse than usual.
"I want to give credit where credit is deserved," commented Hardin. "Marilyn and Jim Woebkenberg and all three parishes for their continued support, all the donors and good Samaritans. All three of these parishes give a huge amount — so much heart!"
If you missed the drive at Mariah Hill but still want to give (donors can give every 56 days; 16-year-olds must have parental consent but anyone 17 and older can donate), here are some upcoming opportunities:
• Wednesday, July 24 from 1 to 6 p.m. at the Spencer County Health Department, 200 Main Street (courthouse), Rockport.
• Friday, July 26 from 1 to 6 p.m. at St. Paul Catholic Church, 824 Jefferson Street, Tell City.
• Monday, July 29 from 3 to 7 p.m. at Dale United Methodist Church, 1 West Elm Street.