Spencer County Retired Teachers Association (SCRTA) welcomed first year educators to Spencer County school corporations — an annual event for incoming teachers with the North and South Spencer school corporations. Each teacher is given a $50 check to use on materials and supplies for their classroom. SCRTA officers Mike Robinson, Becky Haaff and Joy Zook presented the checks to the educators at their schools.
Recipients this year are: Shane Shelton and Ellisa DeFur at Luce Elementary; Madison Fella, Kristin Wendell and Haley Langebrake at Lincoln Trail Elementary; Jessica Griepenstroh at Heritage Hills; Marissa Eye at Nancy Hanks Elementary; Emily McGill at South Spencer High School; Casey Nellis at Rockport Elementary; and Kelsey Hendrickson, first year principal at David Turnham Education Center.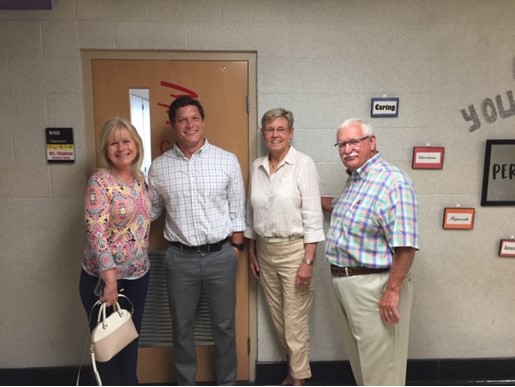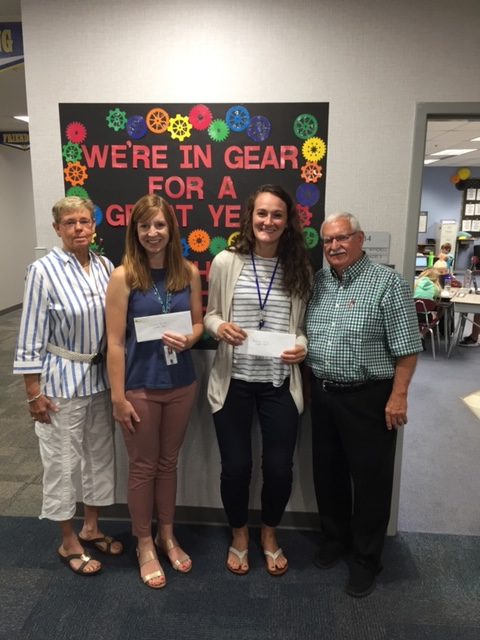 Spencer County Retired Teachers Association is a chapter of the Indiana Retired Teachers Association. IRTA has some 23,000 members across the state of Indiana. Many members are retired educators while the remaining members are active teachers and support staff. SCRTA has 87 county retired teachers as members. For more information on SCRTA or IRTA contact them at scrta@mail.nspencer.k12.in.us.