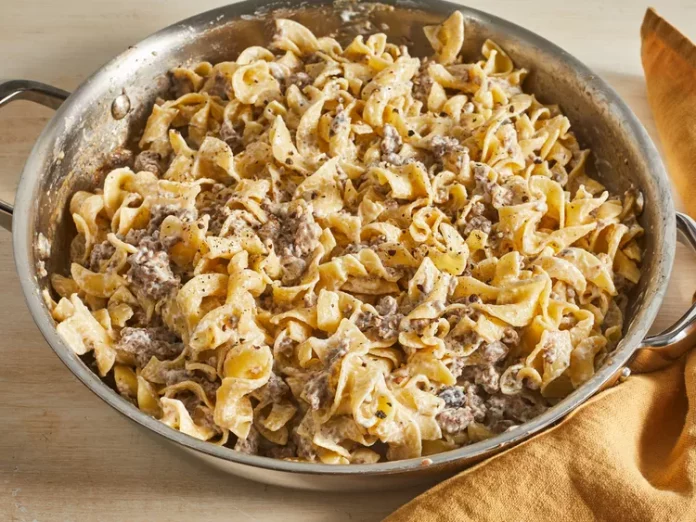 Beef Stroganoff
This rich and creamy beef stroganoff is sure to make dinner a hit!
Prep time: 5 mins
Cook time: 15 mins
Total time: 20 mins
Servings: 4
---
– 1 (8 oz) package egg noodles
– 1 lb. ground beef
– 1 (10.5 oz) can fat-free condensed cream of mushroom soup
– 1 tbsp. garlic powder
– 1/2 cup sour cream
– salt and ground black pepper to taste
---
Gather all ingredients.
Saute ground beef in a large skillet over medium heat until browned and crumbly; 5 to 10 minutes.
At the same time, fill a large pot with lightly salted water and bring to a rapid boil. Cook egg noodles at a boil until tender yet firm to the bite, 7 to 9 minutes. Drain and set aside.
Drain and discard any fat from the cooked beef. Stir condensed soup and garlic powder into the beef. Simmer for 10 minutes, stirring occasionally.
Remove beef from the heat. Add egg noodles and stir to combine. Stir in sour cream and season with salt and pepper.
Serve hot and enjoy!