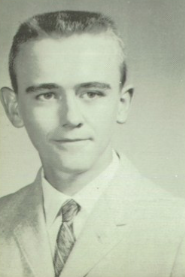 Army Pvt. Laurence P. Ward son of Mr. & Mrs. Hubert E. Ward, of Lamar, recently participated with other personnel from the 11th Engineer Battalion in "Operation Snow Tiger", and I Corps command post exercise in Korea.
Snow Tiger was planned to test the droctines and procedures which would be used in the employment of nuclear weapons in the field. The exercise featured an offensive drive against a heavily entrenched simulated aggressor force.
Ward, an engneering equipment mechanic in the battalion's Headquarters Company, entered the Army in May, 1960 and arrived overseas the following October. He received basic training at Ft. Knox, Ky. and additional training at Ft. Belvior, Va.
The 19 year-old soldier is a 1960 graduate of Dale High School.