by Hope Davis
It was, by all accounts, just a typical Thursday evening. 
Around 6 p.m. on January 23, 18-year-old Brianna Parker of Rockport was driving her 12-year-old sister, Cheyenne to cheer practice at Upwards (an athletic program through church). 
While on her way Brianna hit a pothole, sending her SUV into the opposite lane. A vehicle was coming from the opposite direction so Parker said she "jerked her car really hard," and then everything just happened really fast. 
The next thing she knows the car is rolling, hit a tree, then into a lake. 
This is where Kasey Wright of Hancock County, Norbie Fulkerson, Dwight Horn and his wife Patty Horn, all three of Rockport, were all on their own routes when they came upon the scene. Police had yet to arrive, and the only other person was a unidentified man in a jeep. 
Fulkerson and the Horns arrived right after the vehicle entered the water. They said Brianna was hanging out of the driver side window yelling for help. 
The only thing going though her mind, was they weren't going to be able to get out of there, and she wasn't about to leave her sister. That's when Fulkerson didn't think twice, not taking off his glasses, wallet or phone out of his pocket, just running to the water. 
The vehicle at this time was halfway submerged and filling quickly. Dwight and his wife Patty stayed on the bank waiting for Norbie to bring Brianna to land. They then asked if anyone else was in the vehicle and Briana said that her sister was still in the SUV.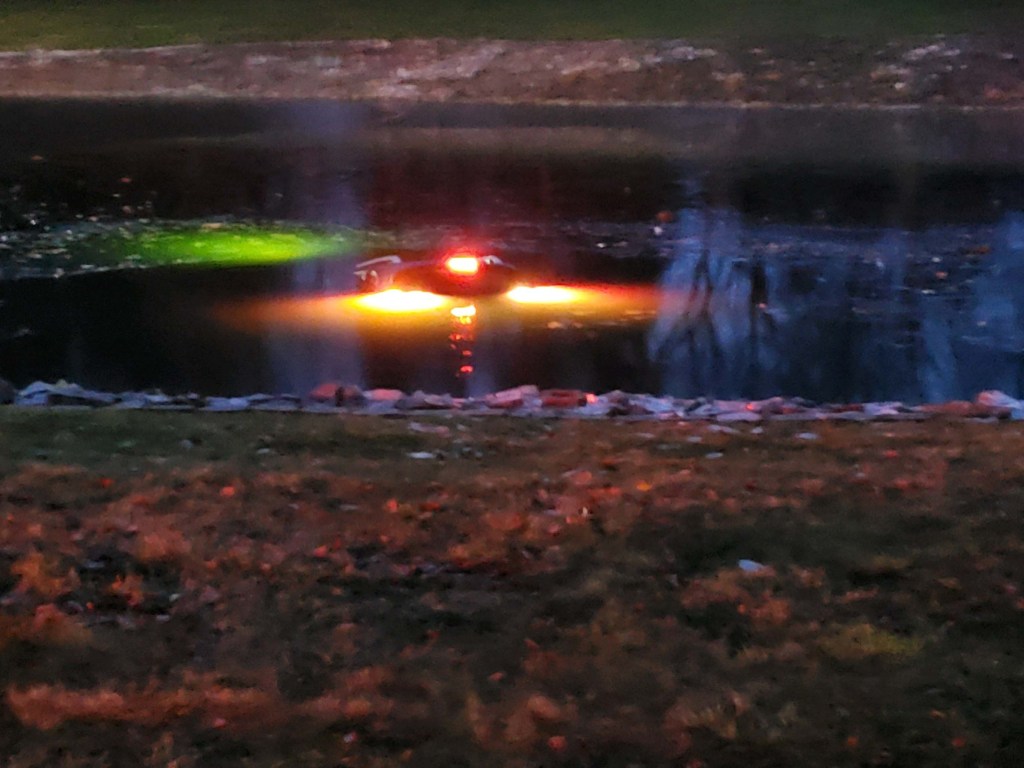 The vehicle was now almost completely submerged, only the top tail light visible as (seen in the photo after all were rescued).
Fulkerson and Wright rushed back to the submerged vehicle. They said they could hear pounding coming from the SUV as young Cheyenne was able to unbuckle her seat belt but was trapped under water in the vehicle. Wright said he searched around the front seat for Cheyenne but she was nowhere to be found. They ask Dwight to toss some riprap from the bank so they could bust the back window. Once the window was busted Wright was able to reach in and grab Cheyenne from the back seat, cutting his arms in the process and later getting a few stitches.
He was able to bring Cheyenne safely to the bank. The whole thing only lasted between five and eight minutes, though all said it felt like a lifetime. 
Brianna was so frightened they weren't going to get her sister out, but is so thankful for the kind rescuers who acted without question — Dwight, Patty, Norbie and Kasey — along with all the First Responders. 
Norbie surmised, "We were all there for a reason, each and every one of us … not just one of us was the hero, it took all of us."
Brianna and Cheyenne are safe but the whole episode could have ended far differently. Thankfully this story has a happy ending —  thanks to Wright, Fulkerson and the Horns, all of whom deverse the title "hero".