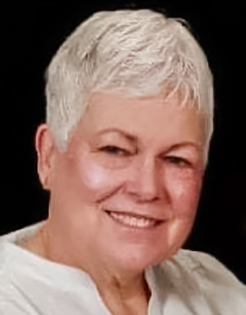 Romona J. Smith, 79, of Newburgh, formerly of Chrisney, passed away on Tuesday, August 2, 2022, at Newburgh Health Care.
Romona was born in Spencer County on May 25, 1943, to Maurice and Nelda (Grigsby) Hagan.
She was a 1961 graduate of Chrisney High School and had worked for the Spencer County Circuit Court with Judge Wayne A. Roell for 15 years. Romona had also been a Pre-need Counselor for several funeral homes over the years.
She was a member of Mt. Olive General Baptist Church.
In addition to her parents, her husband, Ronald D. Smith, preceded her in death.
Romona is survived by her son, Rodney Smith and his wife, Lisa; daughters, Dr. Rhonda Eubanks and her husband, Craig and Reagan Jones; grandchildren, Lee Eubanks and their wife, August, Mikayla Robledo and her husband, Santos, Micah Jones, Maya Jones and Matthew Jones; siblings, Dennis Hagan and his wife, JoAnn, and Yvonne Burden and her husband, Terry.
Services are 2 p.m. Sunday, August 7, at Boultinghouse Funeral Home in Rockport, with Pastor Ange Humphrey officiating. Burial will follow in Oak Hill Cemetery in Chrisney.
Visitation is from 12 until 2 p.m. Sunday, August 7, at the funeral home.
Memorial contributions may be made to Heritage Hospice.